Welcome To The Blacksmith's Arms
The Inn known as the "Blacksmith's Arms" was built during the reign of Charles I (1625 – 1649) in the year 1628. The property at this time is described as a farm dwelling with stables.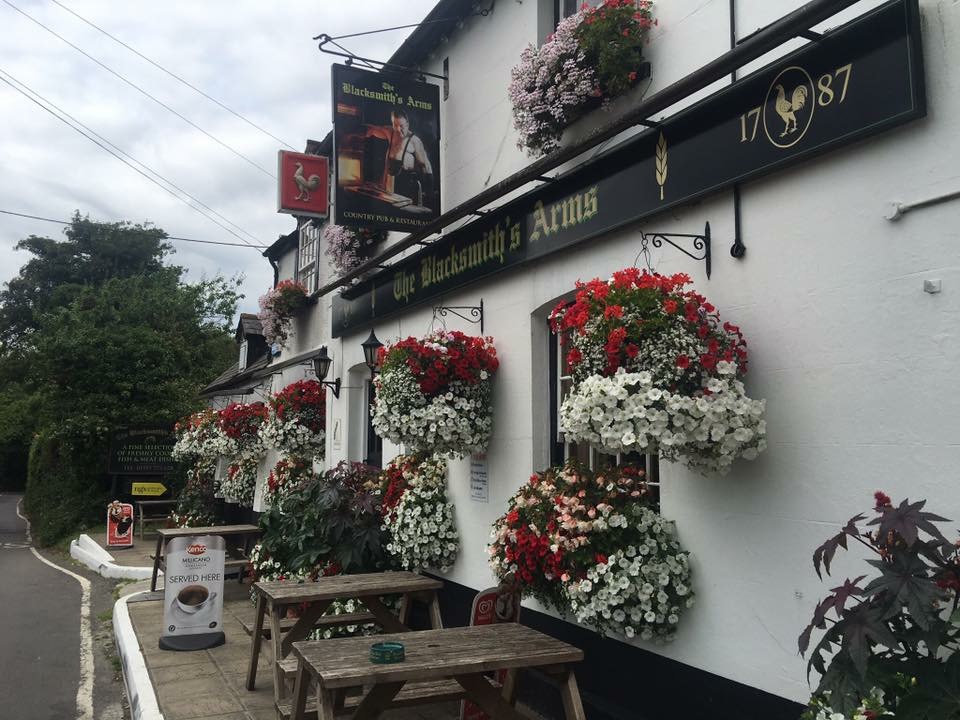 Our lunch menu offers a whole host of delicious light bites & classic favourites. So whether you're having a working lunch, catching up with friends, or enjoying a leisurely day out, our menu is sure to get your taste buds going. 
From sharing dishs, pizzas & pastas, through to roasts, home made burgers and healthy salads, our evening menu features superb selection of dishes that have been prepared to the highest standard by our experienced and incredibluy talented chef.
Sunday is the one day of the week when the majority of us tuck into a delicious roast. Our Sunday menu will allow you to enjoy the freshest seasonal ingredients. Then you can kick back and relax, because that's what Sunday's are for.
MON
11:00–23:00
TUES
11:00–23:00
WEDS
11:00–23:00
THURS
11:00–23:00
FRI
11:00–23:00
MON
12:00–15:00
TUES
12:00–15:00 / 19:00-21:00
WEDS
12:00–15:00 / 19:00-21:00
THURS
12:00–15:00 / 19:00-21:00
FRI
12:00–15:00 / 19:00-21:00
EMAIL

anthony_77@hotmail.co.uk
ADDRESS
Cudham Lane South
Cudham
Kent
TN14 7QB
PETS
Dogs are welcome in the bar area